- WEDDING TESTIMONIALS -
Hi Hollie,
WOW! I absolutley loved the flowers - thank you so much.
We have had so many compliments about them.
Love from Andrew and Becky Farmer xx
05/01/2019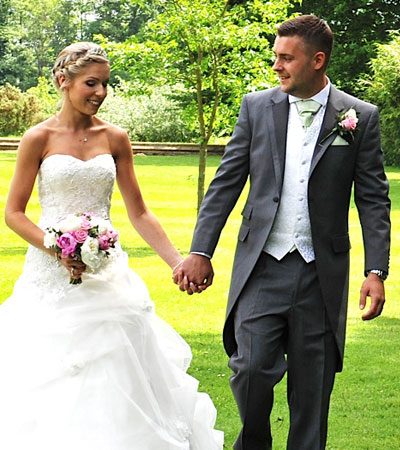 Elizabeth's provided the flowers for my wedding and did such an amazing job. Lots of people commented on how beautiful the flowers were. They provided an excellent service leading up to the wedding and on the day itself. I'd definitely recommend them!

Mr and Mrs Hawkins
July 2018
Elizabeths provided our wedding flowers this October. We were so pleased with the service and the flowers were stunning. My wife changed her mind about designs/chosen flowers on many occasions, but Hollie was always approachable and always willing to change (even at last minute). Friendly service, brilliant communication and a wonderful outcome. Would recommend to anyone.
Mr and Mrs Hill
13/10/18
Elizabeth's provided the flowers for our wedding at the Norfolk's Mead and they were truly amazing!
From our first consultation and throughout the planning the staff were better helpful and knowledgable. They filled us with confidence!
On the day, they done a fantastic job at setting up all the flowers and everything looked amazing!
We would definitely recommend!
Nick & Amy
05/18
A massive thank you for making our wedding day flowers amazing
You made our sparkly vision from an initial idea to reality. The buttonholes, bouquets and venue flowers looked, just perfect.
The service recieved throughout was first class.
Thank you.
Craig and Pauline.
02/06/2018
"Our wedding flowers from Elizabeths were fantastic. During the planning stage they were so helpful and worked with us to create flower arrangements that would fit our theme and budget perfectly. On our wedding day itself our flowers (bouquets, table displays and buttonholes) were delivered and set up exactly how we wanted and we were so impressed with how they looked and by the quality of them all. Thank you to all at Elizabeths, especially Hollie, for all your help and for our beautiful flowers!"
Mr and Mrs Cooper
23/12/2018
Thank you so much to Elizabeth's for the amazing flowers at our wedding. From the very first meeting at the wedding show to the delivery of our flowers their enthusiasm, advice, expertise and service was outstanding. We cannot recommend them high enough.
Ruth and Stephen
Dear Elizabeths staff,
Just a little note to say a very big thank you for doing the flowers for our beautiful wedding day on 5th May 2018.
We were so pleased to have yourselves designing the floristry, and your work was absolutley flawless. The designs were stunning and the blooms
brightened up the whole day. We were able to have two bunches of the flowers at the ceremony at the Octagon, and you did all the table pieces for
Dunston. The buttonholes and my bouquet! You flowers were exquisite and we can't thank you enough. We would certainly recommend you to anyone!
Thanks and best wishes,
Rebecca and George Forster-Spencer.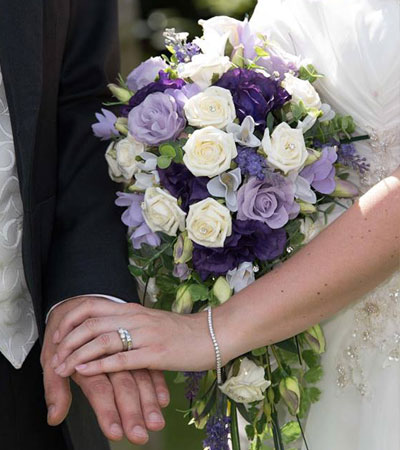 To Hollie and the team at Elizabeths,
Thank you for the beautiful flowers at Emma's wedding last Saturday - everyone commented on how lovely they were.
With thanks also for catering to last minute requests - So appreciated.
Warmest Regards,
Sue Nicholson - 14/07/2018
Hi Hollie
I just wanted to say a massive thank you for my wedding flowers - the table centre pieces, the bouquets, the buttonholes… they were all absolutely stunning and just perfect!!When I walked in and saw the flowers on the table I was blown away as they were all gorgeous- if you could have seen my smile!
You were very supportive, patient and helpful throughout the whole process and I can't thank you enough for ensuring these were breathtaking for my wedding.I would highly recommend you for future events and will definitely use Elizabeths for buying flowers in the future!
Kind Regards
Polly x - 9/07/2018